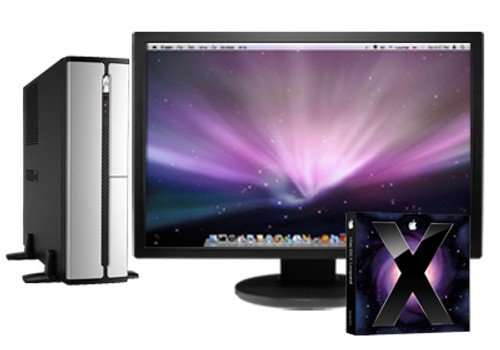 Psystar might be in the middle of a court battle with Apple over the use of the Apple Mac OS X operating system, but that didn't stop the Mac clone company from releasing a brand new Open Computer model on Tuesday.
The new model, the Open (3), will be "Smaller, Faster and Sexier" and includes Intel's E7400 Core2Duo processor running at 2.8GHz, which is over 50% faster than the previous processor. They've phased out the mini-tower and opted for a "slim form-factor" that is 47% smaller.

The standard configuration includes a 500GB SATA hard drive, and GeForce 8400GS video card with 256MB of dedicated video memory. Optional equipment includes a 802.11n wireless adapter, Firewire card, and an All-in-one Card Reader.
clone, Mac, pc, Psystar