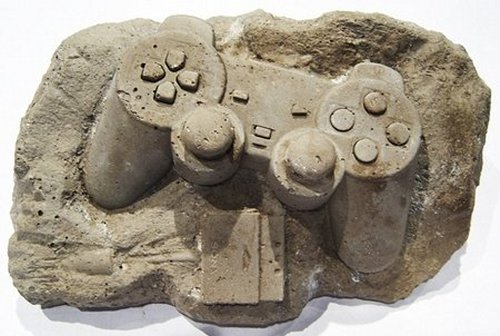 One day, hopefully when the planet is not ruled by apes that evolved from men, fossils like the one above will be commonplace. And while you might not dig up as many Zune fossils as say, the iPod, they will give those in the future some idea of what we have been up to.
These fossils are hand-made in Austin by artist Christopher Locke. Each one represents a different piece of "modern" technology that has already become extinct. He has also collaborated with the local Goodwill computer and electronics recycling program, insuring that there is zero e-waste from this project.

Pretty cool art. Sort of puts it all in perspective. Mostly we just love how gadgets look fossilized.
art, Christopher Locke, controller, fossils, future, playstation