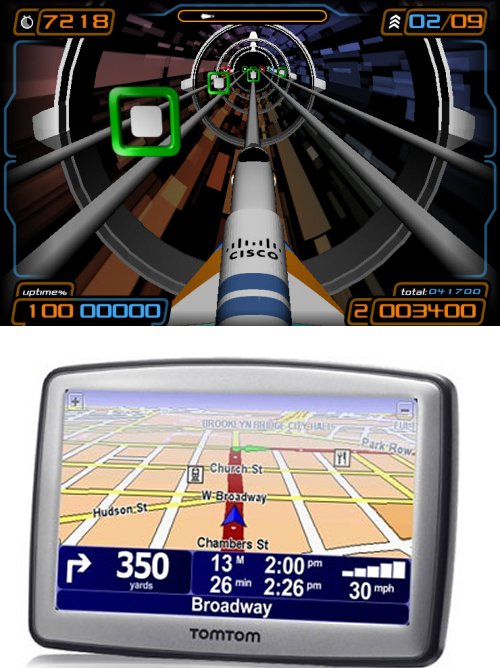 If you're a fan of Edge Quest, Cisco is sponsoring the Edge Quest 2 Tournament. It started earlier today and runs through Friday, March 6, 2009. Players have the chance to win a $500 gift card and also a new Cisco Wireless Audio Home System. There's also some prizes for runner-up contestants. You can play the game here. After you register here.
To help kick it off, we're getting in on the action and giving away a TomTom XL 330S 4.3-Inch Widescreen Portable GPS Navigator. The requirements to with the TomTom are simple: If you live in the US then leave a comment below. It's just that simple.

The winner will have their new Tom Tom shipped to them on the week of March 9th.
Go play the game. Have some fun. Win some stuff.
Cisco, contest, Edge Quest 2, Play, prizes, win