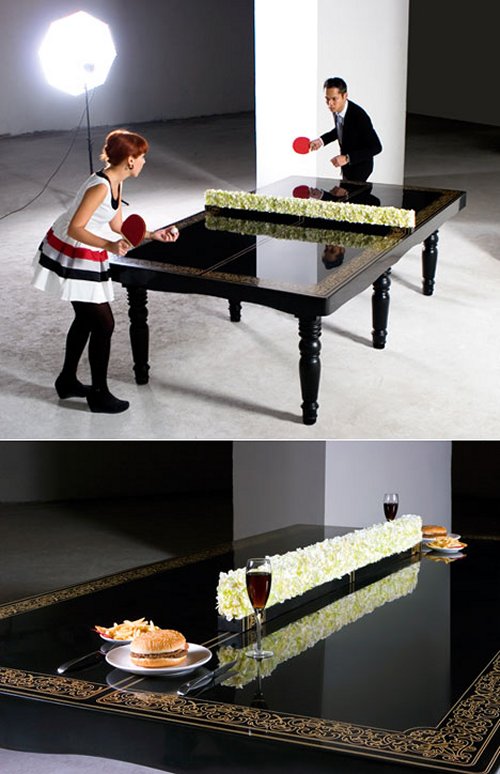 The Ping Pong dining table is two tables in one. Forget dinner and a movie, treat your date to some dinner and a game of Ping Pong. You know how much use you get out of your dinner table? Hardly any, when it isn't dinner time. It's a one trick pony. A waste of space. But this table pulls double duty.
When you aren't eating, you are always up for a game of Ping Pong, right? Damn straight skippy. Now you can play Ping Pong any time you like…Except during dinner, unless you want a really interesting game.

Plus, it's classy with it's "DuPont Corian surface CNC machine-routed with French Rococo patterns interjected with Ping-pong iconography filled with gold lacquer, supported by stately hand-lathed timber legs. In the middle, a long rectangular vase filled with dainty blossoms does double-duty as a game-net and a table floral arrangement." My my. That's class my friends.
design, dining, game, ping pong, style, table