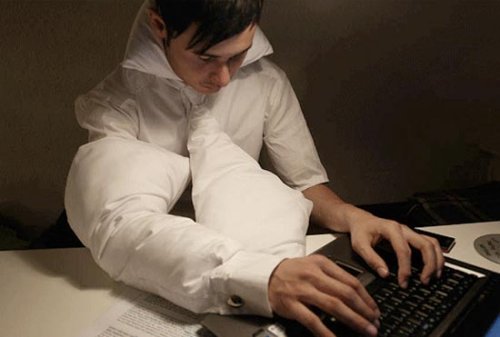 Late nights at the office just got a lot fluffier thanks to this concept from Polish designer Maja Ganszyniec that turns your collar, tie and sleeve into a pillow and looks very very comfortable. So whether you finish your work and slowly lay your head down or just plain pass out, it's all good.
You work hard, so why not dress soft? Serta or some other bed manufacturer needs to start churning out clothes like this and completely cover us. I don't know about you, but I want to live in a world where everyone looks a little more like the Stay-Puft marshmallow man.

I'm sure it would also protect you from falls too since you are basically a giant pillow in those areas.
clothing, concept, Maja Ganszyniec, nap, office, pillow, Sleep, soft, work