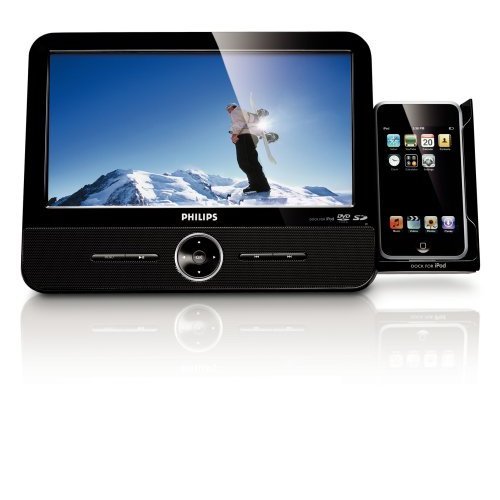 It seems counterproductive to be buying a portable DVD player, what with Blu-Ray and all of the other options available to you, but if you are eyeing a new DVD player, check this out. The most interesting feature of the DCP951/37 from Philips is the retractable iPod dock.
Its compatible with the iPod Touch, iPod Nano and the iPod Classic. The DCP951/37 will give you only a 640×220 resolution, but on the other hand it can play almost all standard video discs and also has an SD card slot. You'll also get MP3 support, 2 x 3.5mm stereo headphone jacks and a built-in battery that will give you almost 3 hours of playback.

The price is fairly reasonable at just $139.98.
Dock, DVD, iPod, Philips, player, portable, retractable