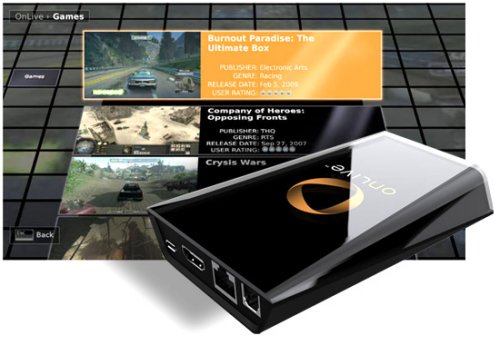 If OnLive has anything to say about it, this could this be a console killer. Something that puts the Xbox 360, Playstation 3 and the Nintendo Wii six feet under. OnLive handles all the heavy graphics rendering on its servers and what you get is lag-free gaming as a video stream. IF it works as advertised.
You would use either your broadband-connected PC or Mac, or you could hook up the set-top box to your home theater, which features Ethernet, HDMI and USB. According to OnLive, the box costs "less than a Wii." OnLive will be launching later this year.

That's when we will know for sure how it will affect the future of gaming. It has loads of potential.
console, gaming, OnLive, service, set-top box, streaming