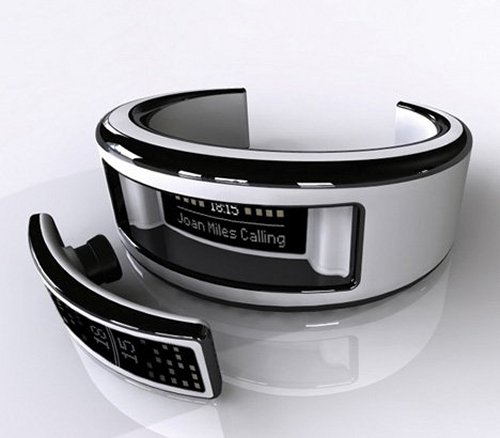 This device is called the On Time Headset System, though it's actually a bracelet that tells the time and handles all your incoming and outgoing phone calls. It will alert you to phone calls with rings and/or vibration. Vibration is good for quiet environments like the library.
The entire face of the On Time Headset System pops out as a wireless headset and when you use it as such, you still have a display since there is a secondary LCD display built-in. Both LCD displays would be touch enabled for ease-of-use. It's a concept at the moment, but you can easily the benefits of wearing rather then carrying your phone.

It may just be the future of bling.
bracelet, concept, on time, phone