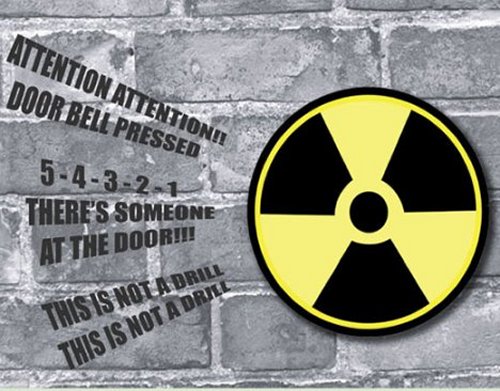 Most of us are happy with the typical doorbell. But there are others who are looking for something a bit more dramatic. The Nuclear Doorbell should do the trick. No old school ding-dong ring here. Instead, at the push of its wireless button it will produce sounds that could wake up the dead, as it blinks its lights while loudly announcing visitors.
Experience such sounds as a droning klaxon and a voice acted script to let you know that somebody's at the door. Check out the video below before you decide on your purchase. We have a feeling you might change your mind.

£16.99 buys a lot of ear-harassment.
annoying, doorbell, novelty, nuclear