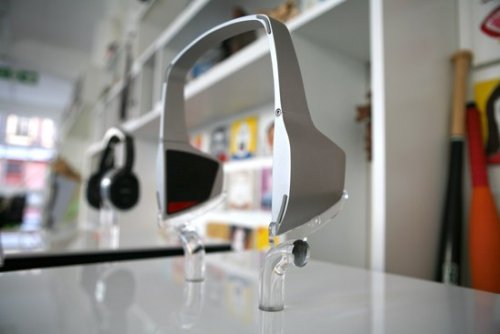 Nokia's Music Almighty headset design competition attracted 6,000 entrants, and Nokia is showing off the five winning designs, which have been manufactured as fully-functional one of a kind headsets. The rules were that all of the headsets had to be inspired by a song.
So naturally that inspired a wide range of designs, like the Daft Punk "Robot Rock" set above, which we like the best. It was inspired by Daft Punk's "Robot Rock" and was designed by G. Smith. Pretty clever competition.

Some others were two Michael Jackson-inspired sets, and the R. Kelly "I Believe I Can Fly" headset.
Almighty headset design competition, Bluetooth, design, headset, Nokia, Song