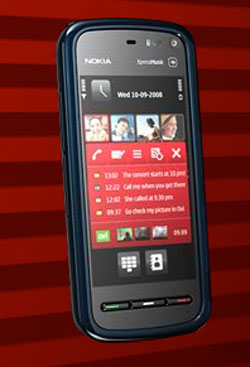 There has never been a Nokia phone that I have been interested in. In fact most of the handsets on the market are boring by my jaded standards. I do like the iPhone, but I will say it's getting a bit boring and I am looking for the next cool handset.
Nokia has been offering its 5800 XpressMusic handset for a while in Europe, and not so long ago it brought the device to America. There were some issues with connectivity that forced the phone off the market for a while shortly after is US launch.
Nokia has announced that there is now a free software update available for the phone that improves the user interface and makes downloads form the Internet faster. The update also allows the second camera to support image capture as well as video calls. Burst mode is also added to the camera features. A mobile dictionary is now offered along with application updates as well. The free update is available now.
Music Phone, Nokia, XpressMusic