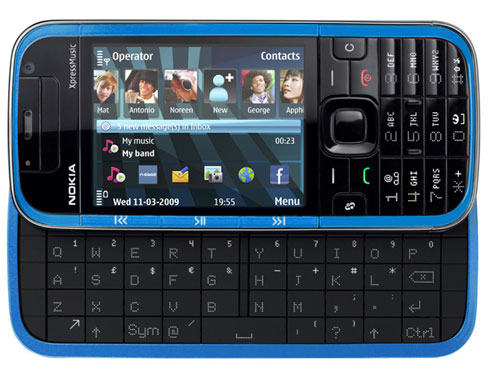 Nokia has been pushing music phones very hard and only recently unveiled the XpressMusic 5800 handset in America. Nokia has also announced that its music store is now available in more countries around the world.
The big announcement is three new handsets from Nokia that will be debuting at first in Europe. Among the devices is the 5730 XpressMusic, which is the first Nokia XpressMusic phone to offer a full QWERTY keyboard for messaging. The device can also play N-Gage games on the go and will ship in Q3 2009 for 280 EUR.
The 5330 XpressMusic phone has what Nokia calls an edgy design with illumination effects and provides access to social networks and Nokia's music store. The 5330 will ship in Q3 2009 for 160 EUR. The final handset is the Nokia 5030 and is the first Nokia phone with an internal FM radio antenna. The device will ship in Q2 2009 for 40EUR.
Music Phone, Nokia, XpressMusic