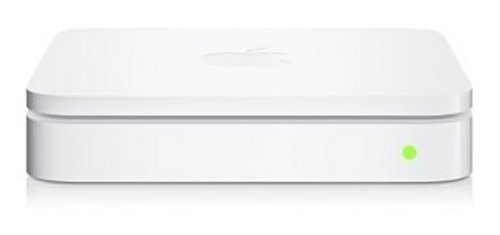 Apple offers up something a little different in the wireless router market with the new Airport Extreme. Its dual-band Wi-Fi radios allow the device to work in 2.4GHz and 5GHz bands at the same time. It can also support up to 50 users simultaneously, and does so while setting up separate limited-access networks for guests to restrict access when you need to.
The $179 pricetag on the new Airport Extreme is typical of Apple and isn't justified. Hasn't Apple heard that times are tough?

In another note, the refreshed Time Capsule will retail for $299 and $499 in capacities of 500GB and 1TB.
airport, Apple, Extreme, Time Capsule, two networks