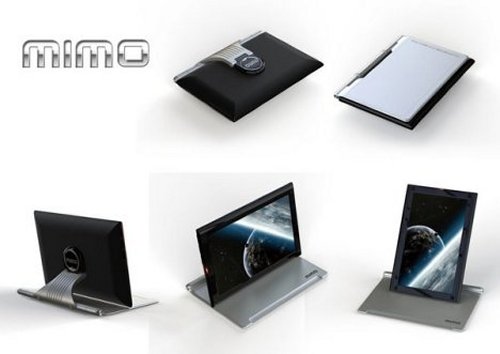 UK car customization shop Carcomputer has uploaded some information and images of what may be the next generation of the Nanovision USB-driven Mimo monitor. The specifications look like they are the same as its predecessor, featuring a 7″ LED-backlit display at 800 x 480 resolution, but the newly designed case makes it stand out from the crowd.
You won't have to worry about chunky and cheap-looking glossy plastic anymore, as these are slender matte black and silver. Plus they can collapsible and be stowed away in a bag so that your panel will stay scratch-free while traveling.

They look nice and are a huge improvement.
mimo, monitors, Nanovision, sexy, USB