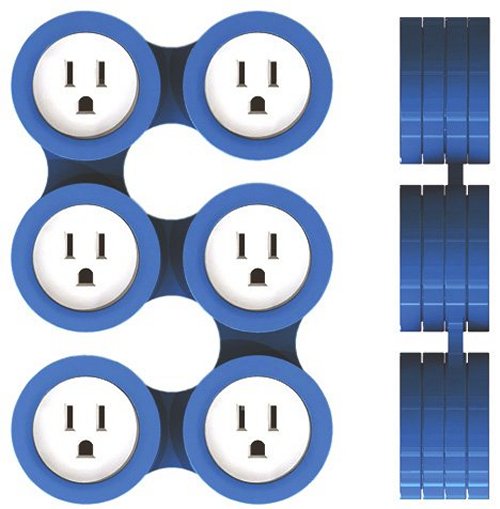 As geeks, we have a certain fascination with power strips. Probably because we never have enough outlets. This particular power strip could double as a geek puzzle game. It's called Movable Power and it allows you to adjust the entire strip according to your needs at any given time.
With this concept power strip, you won't need to adjust your space just to accommodate a bulky strip. And as a bonus, you have a cool game to play with when you get bored. Until you electrocute yourself anyway.

It's pretty cool looking too.
concept, design, Movable power, outlet, power strip