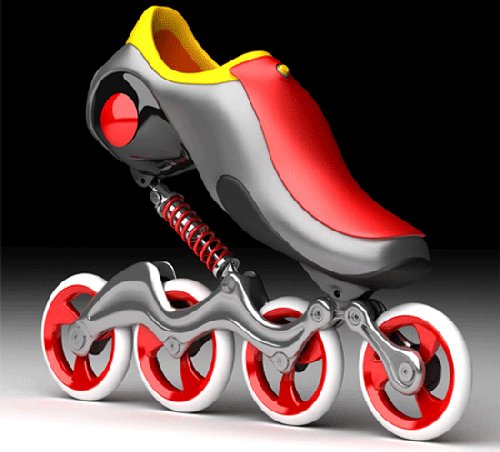 I have seen the future of skates and its name is Mercury. It's finally skating weather for those of you who enjoy it, but all that vibration due to crappy roads and sidewalks takes away from the experience, doesn't it?
Maybe designer Pouyan Mokhtarani will make it a more pleasant experience with these skates that look like they are still scorching hot due to arriving from the future. Springs and airbags in the shoes could make skating feel as smooth as ice skating. Judging by the looks of these skates, skating may even be like flying.

I can't even skate and I want to wear them.
air bags, concept, design, in-line, Mercury, Pouyan Mokhtarani, skates, skating, Smooth