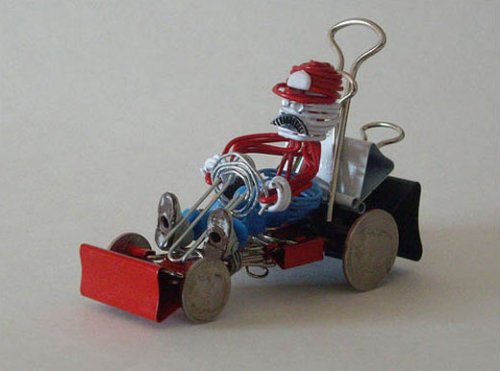 Why be bored at work, when you can build your own version of Mario Kart? Made using bits and pieces that you have around your desk already. Donald Kenny created this awesome little Mario sculpture. It's right up there with the Starship Enterprise built from office supplies.
It's made using coins, binder clips, wire, and other found office supplies. Have your buddies build some others, like Bowser, Koopa and Toad. Plus create some small turtle shells and bananas and soon you will be racing in the break room.

Awesome work of geek art. I'm telling you, there needs to be a museum of "things created from office supplies".
mario Kart, office supplies, sculpture