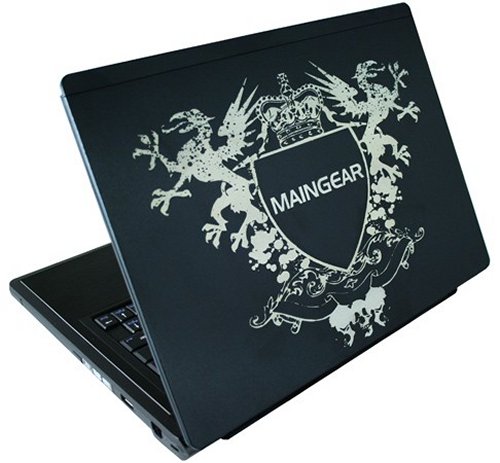 This ultraportable laptop may not come from a huge company name, but the specs certainly caught our eye, while the coat of arms etching simultaneously repelled us.
The Maingear mX-L features a 13.3-inch LED-backlit display (1,280 x 800), a Core 2 Duo CPU, GMA X4500HD graphics, 8GB of DDR2 RAM, 160GB Intel X25-M SSD (or a 500GB HDD if you want to save some money), a dual-layer Blu-ray reader, Bluetooth 2.0+EDR, gigabit Ethernet, WiFi, and VGA output. It also sports three USB 2.0 sockets and a custom etched top. The unit weighs just 4.4 pounds and starts at $1,099.99. You'll also get a four-cell Li-ion that is sure to be changed often.

Those are some pretty good specs from a no name company like Maingear.
13.3-inch, Blu-ray, laptop, Maingear, mX-L, SSD