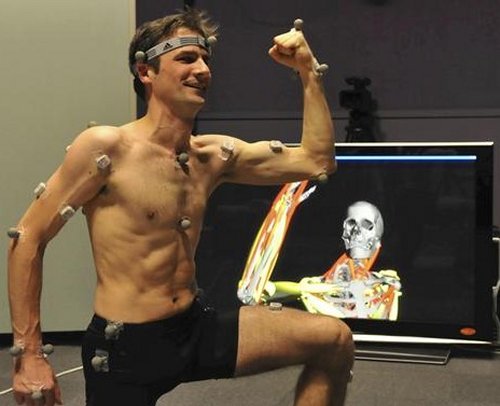 Researchers at the University of Tokyo have created what they are calling a "magic mirror". It shows you your muscular activity in real time so you can visually see how hard your muscles are working while you exercise. The system can currently monitor the activity of 30% of the body's 300-some skeletal muscles.
Sadly the user has to wear all of those little balls etc, to get the readings. At the moment it's a medical device, so it won't be showing up at the gym anytime soon or on Wii-Fit. But one day soon you'll be using your mirror as an actual health device. Not just a surface for your popped zit juice.

It could really help improve workouts by showing people how their bodies work.
exercise, Health, Magic Mirror, medicine, muscles, technology