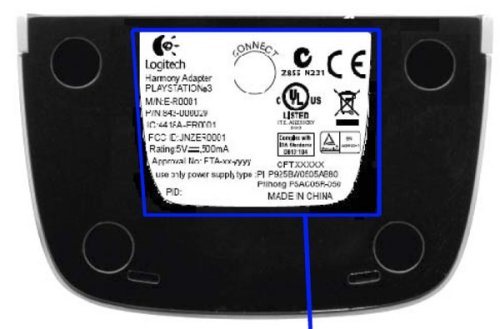 Here's some awesome news for PS3 owners. It's been a long long wait, and I mean long, but this device has now hit the FCC. The details are few, but you should be excited. Until now Playstation owners with IR-based universal remotes have had to use bulky IR-to-Bluetooth converters so that the pair can communicate.
That will all change when the E-R0001 hits the market. We'll have to wait to get the answers to all of your questions, like when? and How much?

When it does arrive, it should make PS3 owners smile.
adapter, Harmony, Logitech, Playstation 3, PS3, Sony