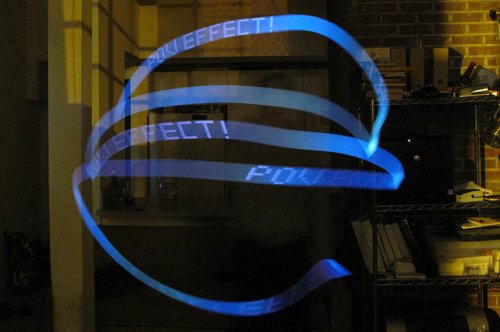 LED vision peripherals have been on the market for some time. 'Light Writer – POV Effect' from Laan labs allows you to write in thin air using your iPhone. A few thousand years ago you would have been hailed far and wide as a wizard. Today, people will be amused by such displays for about 5 minutes, before telling you to knock it off.
Just type in your message or select a piece of clipart, wave your arm in the air and do your thing. It's available for $1 at the app store.

Try not to make too much of a spectacle of yourself.
app, application, iPhone, Light writer, magic, write in thin air