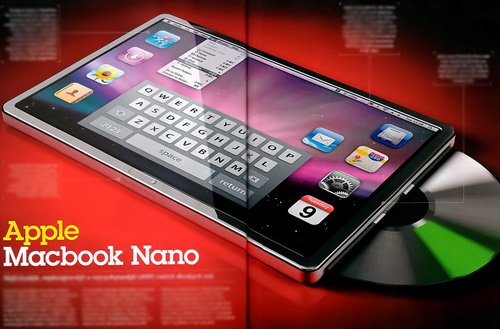 Add this one to the rumor mill. The Korean manufacturing giant somehow has info on Apple's netbook and they know it's an OLED touchscreen. How do they know this? Because they possess the technology that prevents smudges and stains on an OLED screen and Apple wants it.
Apple already has a working prototype of this netbook and are about to manufacture it using LG's screen. The Apple netbook won't probably be a tablet like in the photo above.

Try not to get too excited Apple fanboys.
Apple, iPhone, LG, Notebook, OLED