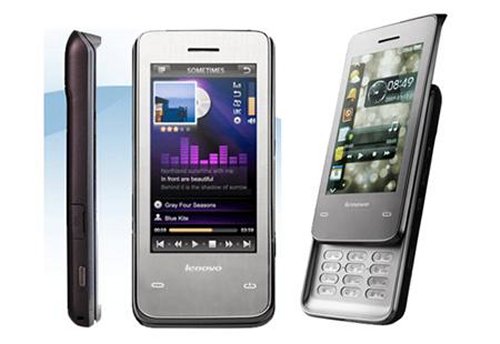 Lenovo unveiled its new mobile phone, named the X1. The X1 is a 3.2-inch WQVGA display, slide-out phone which uses Tri-Band and EDGE networks. Some other features are built-in GPS and a MicroSD slot for memory expansion.
As far as dimensions, the phone is a close match for the iPhone. The new X1 has a sleek look with a feather touch interface on the front panel and smooth edges. It's a shame this phone will only be available in China for the moment.

Lenovo has christened the user interface the "Touch Dream".
china, EDGE, GPS, Lenovo, touch dream, X1