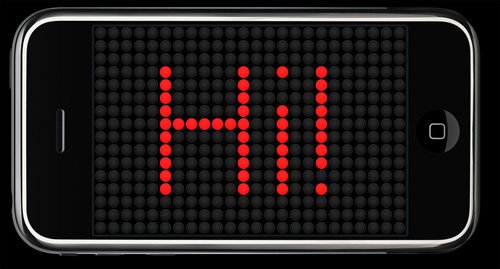 LEDit is a led screen ticker emulator app available for both the iPhone and iPod Touch. It seems pretty silly at first, but when you think about it, it's a pretty useful tool to have. Whether you're in a noisy place like a nightclub or a silent place like library, you can use it to send others a message instead of yelling or whispering.
Just type in the message and hit the "display message" button and LEDit will scroll the message on the screen. It even vibrates to tell you when message has finished scrolling. You can customize text color, speed and set it to repeat.

Great way to send a message when you spot someone of the opposite sex. You can tell them they're cute or send them your number.
app, application, iPhone, iPod Touch, LEDit, scrolling, ticker