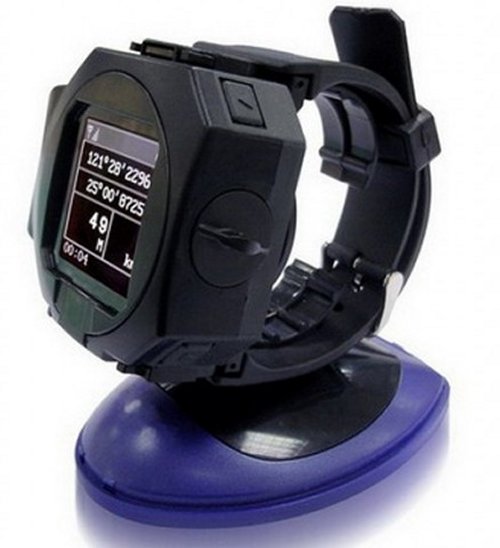 Kogan's Android smartphone might be put on hold indefinitely, but that doesn't mean the Australian company doesn't have some other stuff in their Kangaroo pouches. Meet the Kogan GPS Watch which is touted as "the most feature packed watch on the market". It merges Bluetooth, GPS navigation, a pedometer and altimeter timepiece among other features in a single device.
If you're the MacGuyver type who plans on a lot of outdoor adventures, then this GPS watch is for you. It will record the exercise you are getting while plotting your route using Google Earth. Also features a built-in thermometer and speedometer, alarm, stopwatch and timer.

This watch is THICK. So thick, it will make one arm beefy, while your nerd arm still hangs on the other side. The Kogan GPS Watch will retail for about $85.
Bluetooth, GPS, Kogan, watch