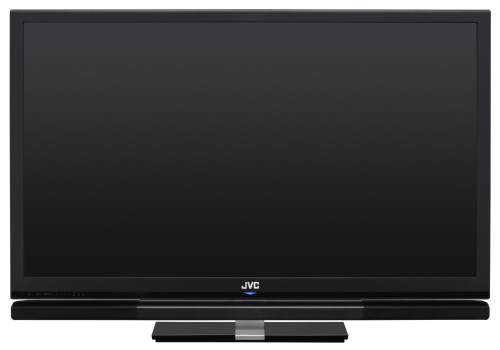 JVC has launched a new LCD TV system said to feature a color space that is wider than a typical HDTV. It is called the LT-42WX70 and it will be available this April at a yet as undisclosed price.
The JVC LT-42WX70 is a 42-inch HD LCD TV monitor designed for digital imaging professionals and those using high-end digital SLR cameras. JVC says it features expanded color space capacity encompassing 100 percent of HDTV broadcasting's (sRGB.904) color space and a coverage rate of 96 percent for Adobe RGB. It also features 52 picture-quality adjustment properties for tweaking both still and video images source-by-source to the exact colors and tones the user prefers.
Other features of this new display include a "new high-quality GENESSA Picture Engine with 12-bit (x RGB = 36-bit)" and a variety of connectors including three HDMI ports.
HDTVs, JVC