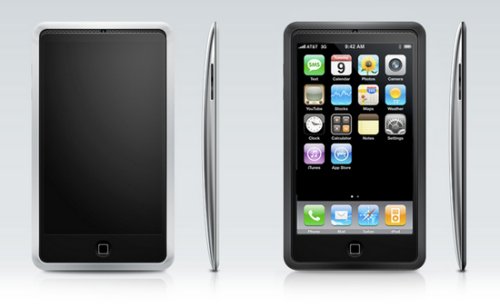 In all likelihood, yes. A new iPhone is expected to hit this summer, but the big question is, just how much are they going to change the design? Will it be dramatic or subtle? This concept is most likely what we will see. A subtle change in look, while slimming it down to a sexier body. It already has you drooling doesn't it?
After all, Apple isn't about to make any radical changes on a device that obviously "ain't broke". They'll change it just enough so that loyal fans will upgrade to replace their current models. It's what Apple does best. Probably won't up the specs a whole lot.

This concept is so damn thin it makes the iPhone look like a Ninja throwing weapon.
Apple, concept, design, iPhone, New