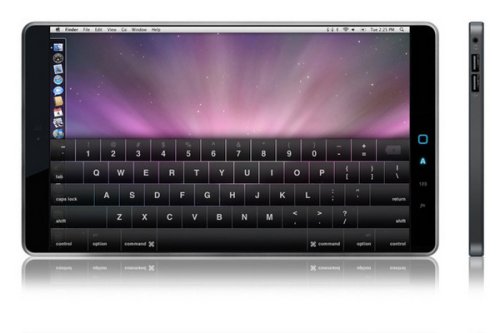 Rumors continue to swirl around whatever(if anything) Apple is building. Reports are that Apple has ordered 10-inch touchscreens from Taiwan. That part is looking more like fact. So the question is, will those screens end up in a netbook?
Andy Ihnatko of the Chicago Sun-Times has a slightly different and interesting theory about the device. He thinks it might be an ebook. Which makes more sense as the only real competitor they would have is Amazon.

There's something I keep hearing, and I don't think I'd rank it as high as a rumor, but it's an interesting story that I keep hearing, that for awhile, trucks loaded with books would arrive at a loading dock on the Apple campus, and offload big, big, big, big, huge loads of books, and then the trucks would leave empty. And Apple does not have a 100,000-book employee library there on the Apple campus. So one is prone to believe that they're doing something with these books, such as turning them into text for some purpose we can only guess at. There's been a long-standing rumor that Apple has been silently preparing to open a bookstore on the iTunes store, and they want to make sure that they have a very large stock of electronic titles when they do open.
It's an interesting idea. And would be a great move for the company. It's just speculation at this point. Might still be a netbook.
[Newsarama] VIA [Gizmodo]
Amazon, Apple, Apple netbook, ebook, iTunes, kindle, Kindle 2, laptops, Netbook, netbooks, rumor