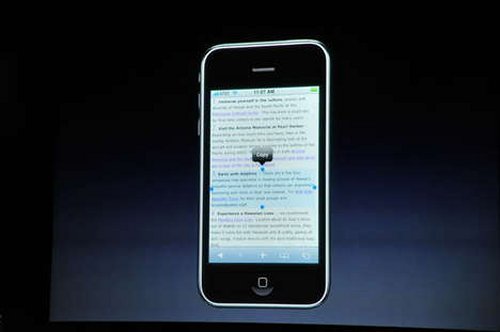 There are always rumors of a new iPhone model, but how about two new iPhone models and a couple of new iPod touches? It looks like a deconstruction of the beta 3.0 build provided to developers this week has uncovered product code "iPhone2,1″ found before plus a newer, "iPhone3,0."
The iPhone 3G is identified as "iPhone1,2,". The current iPod touch is "iPod2,1″, but models "iPod2,2″ and "iPod3,1″ have both been rooted out of the binary. We would likely see new iPhone models in June.

Maybe these new devices will have more proprietary awesomeness.
3.0, iPhone, ipods, OS