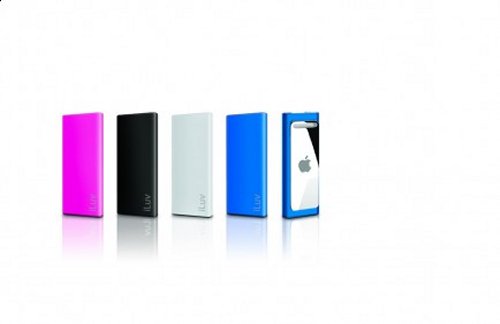 You just bought the new iPod Shuffle huh? Maybe that voice-over hasn't gotten annoying yet and you still care for it. You don't want it to get scratched up, before you toss it on the freeway once you've had enough. iLuv just announced their new iPod shuffle cases. Think of them as stylish jackets for that little talking voice in your device.
The iLuv Shuffle cases come in different colors, so you can play dress up in white, pink, blue or black from the four pack of silicone cases. Also clear and tinted black cases in the two pack.

The cases still allow access to the switch and headphone jack, as well as use of the clip. Available in April for $12.99 at i-Luv.
3rd Gen, Apple, Cases, iLuv, iPod shuffle