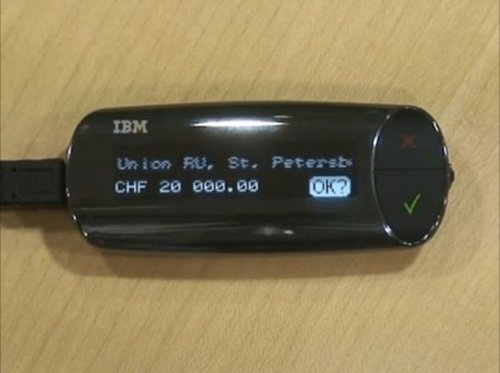 ZTIC (Zone Trusted Information Channel) is a USB stick designed for secure online banking, even if your computer is crawling with viruses. The stick was developed in Zurich by IBM and opens an SSL connection with the bank's servers, keeping the data safely on its side (it has no storage of its own) and displaying the transaction details on the hardware.
Even if your connection is breached, the hacker will be exposed on the device's display. Pricing and availability are still up in the air. IBM hopes to entice banks into buying it for online banking, which saves banks money on personnel costs but is constantly under siege by hackers.

Interesting stuff. We'll have to see what becomes of it.
banking, IBM, internet, secure, stick, USB, ZTIC