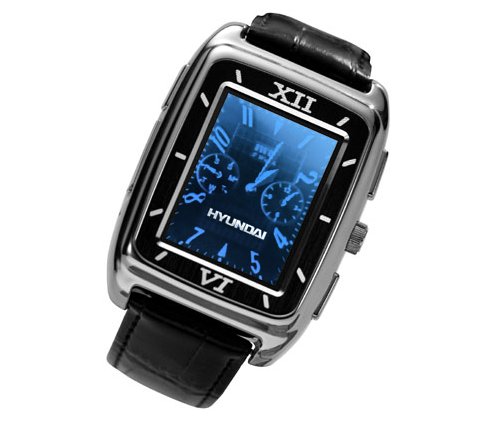 You might have heard. What with the whacked economy and all, Hyundai is not only making cars, but cell phones as well.
To refresh, the MB-910 timepiece is a tri-band GSM/GPRS mobile phone with around three hours of talk time, 70 hours on standby and polyphonic ringtones. No video calls, but it does have a 132 x 176 touchscreen able to display WAP-captured content, SMS and MMS messages, and videos.

It will retail for $284 which is more affordable than some other watch phones. Should be released in Q2 this year.
Hyundai, MB-910, phone, price, watch