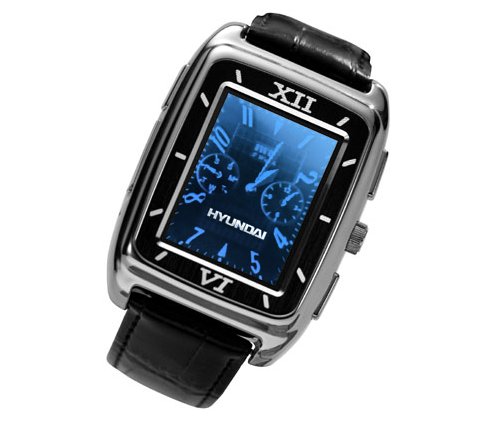 What do you do when people are no longer buying cars due to the economy being in the toilet? You get the hell out, that's what. If you know what's good for you, you'll make something that people are still buying. Like phones and watches. If you're Hyundai you offer both in one package.
The MB-910 timepiece is actually a tri-band GSM/GPRS mobile phone with around three hours of talk time, 70 hours on standby and polyphonic ringtones. No video calls sadly, but it does have a 132 x 176 touchscreen able to display WAP-captured content, SMS and MMS messages, and videos.

Bluetooth is supported, so you'll be able to chat using a headset or talk directly into the watch. That never gets uncool.
Bluetooth, Hyundai, MB-910, phone, watch, watchphone