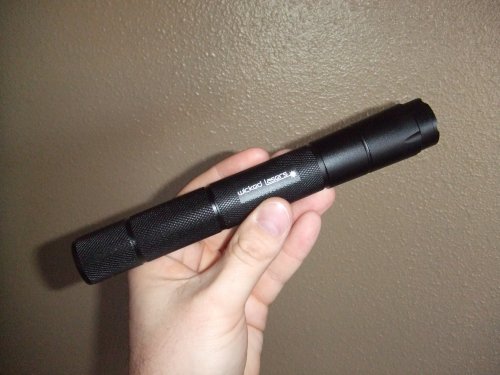 We've gotten our hands on some pretty cool and powerful lasers in the past, but never one of quite this magnitude. If you were wondering if there really is a difference between laser pointers, or if there is a difference between a $300 laser and a $1700 laser; well we're here to tell you that there is.
From the time we opened the box of the Spyder II GX we could tell that this one meant business. The Spyder II is another green laser with a beam that can be seen from miles and miles away, literally. It's powered by a special single LI-ION 18650 rechargeable battery (the device comes with 2 of them and a charger) and is housed in a military grade, water resistant case. It operates by a rubber toggle switch in the back that keeps it on until you press it again, unlike the Elite Series which requires you to hold it to keep the laser on.
As far as power, you definitely want to be careful not to point the Spyder II at anyone for fear of blinding them. The green beam can be seen as far as you can see at night, and almost as far during the day. At close range, anything dark colored will begin smoldering within a second of concentrating the beam on it and we were popping black balloons and lighting matches from as far as six feet away.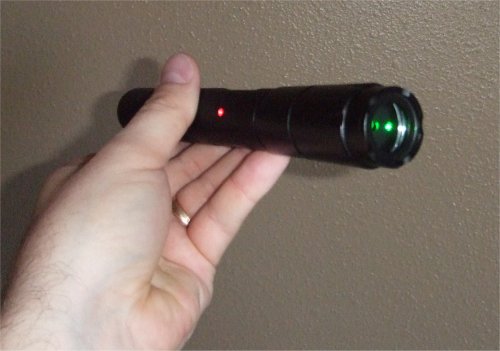 What you might need this powerful of a laser for I am not for sure and I probably don't want to know, but if you do have a need for a solid and powerful laser this one will likely do the trick.
laser pointers, lasers, reviews, wickedlasers