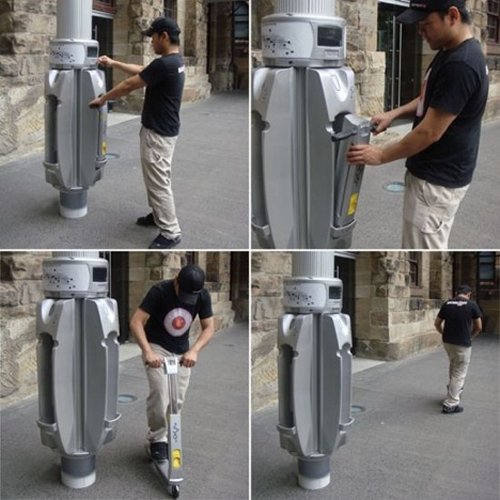 Okay, so you've been walking around all day and your feet are killing you. There must be some faster way of getting around without having to steal some dudes bike. What to do. If only you had a scooter kiosk at your disposal. You may be in luck if this idea catches on. It's Anton Grimes' entry into the Australian Design Awards competition and it would make life easier for those on foot.
The Link scooter system attaches to lampposts that are already there and it holds a lightweight electric scooter. It also charges it. The idea is that you encounter the lamppost, take a scooter and when you're done, put it back at another station.

We love the idea, we just can't figure out how people would be stopped from stealing them.
Anton Grimes, Australian Design Awards competition, lamppost, Link scooter system, public, scooter, shared, transport