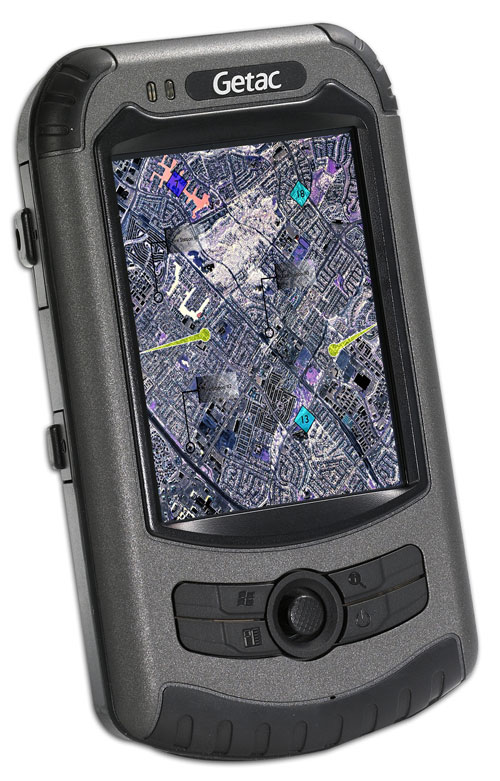 GPS devices re nice and many of the automotive GPS devices can be used when you are walking as well. The catch is that the typical automotive GPS device is far from rugged and one drop onto the driveway can kill the machine.
Getac has announced a new rugged GPS/PDA device that can withstand drops and more. The device is ruggedized to meet MIL-STD 810F and is IP54 certified. The machine offers 8-hour battery life and has a 3.5-inch touch-enabled screen with an option for a screen readable in full sunlight.
The device runs on Windows mobile 6.1 and can provide access to email, Internet, and texting with an optional Bluetooth modem of a cell phone. Connectivity includes Wi-Fi 802.11b/g and Bluetooth V2.0. A 3-megapixel camera is integrated into the device along with an e-compass and an altimeter.
getac, GPS, rugged