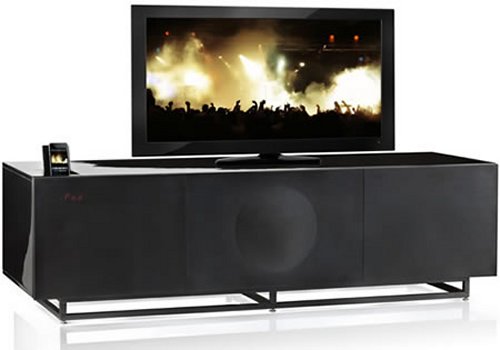 GenevaSound's Home Theater system sound bar is the longest sound bar ever designed but it's yet to be tested. The sound bar sports a 700-watt amplifier and seven speakers which include a 12-inch subwoofer.
All of that, with just 2.1 virtual surround sound. With those speakers and a $4000 price tag, I want 7.1 with a Blu-ray drive and a lot more. What this bar includes? A CD player, radio, and an iPod/iPhone dock to play all your favorite music when not watching TV.

What economy are they living in?
expensive, GenevaSound, largest, sound bar