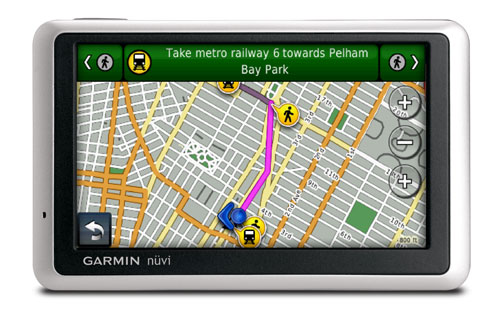 GPS devices are becoming very common for not only automotive use, but for those needing directions when walking or riding a bike. Garmin is one of the biggest names in GPS navigation and the company announced several new GPS models at CeBIT 2009 in Germany today.
The new models are in the nuvi 1200 and 1300 families and all offer thin profiles with the ability to give directions when driving or walking. One new feature of all the devices is optional CityXplorer maps that are available for select tourist destinations around the globe.
CityXplorer maps retails for between $9.99 and $14.99 each. Some models also offer Bluetooth connectivity and free lifetime traffic updates. All of the nuvi 1300 series models have a 4.3-inch touchscreen while the nuvi 1200 line gets a 3.5-inch touchscreen. Pricing for the systems runs from $199.99 to $449.99 and the systems are slated for availability in Q2 2009.
Garmin, GPS, nuvi