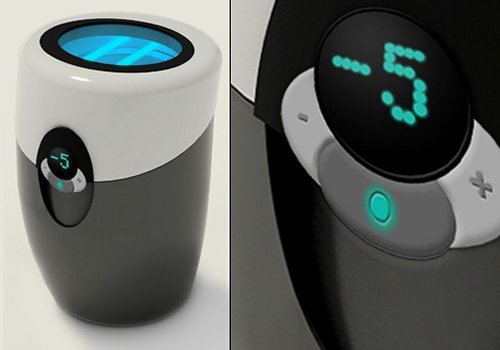 Death and taxes aren't the only certainties in life. Another one is that garbage does and always will stink. It's all that organic stuff, like banana peels, coffee grounds, apple cores and stuff. At room temperature, it's just a stink factory. But if you freeze it…
Now you're seeing the brilliance of this concept. The Minus Frozen Garbage Container is designed to keep the smell down by keeping your garbage at below-freezing points, where they don't rot. There's always the option of perfumed bags, or taking your trash out more, but screw that. Freezing stuff is better.

Plus it looks futuristic.
chilled, concept, frozen, Garbage Can, smell, stink, trash