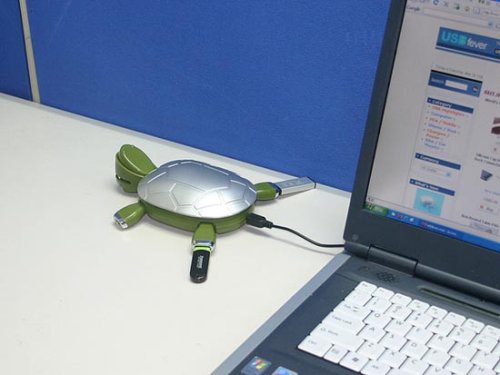 Is there anything sadder than an animal impaled with a bunch of usb sticks? I think not. It looks like gadget roadkill on your desk. Like some mad scientist doing weird experiments. Put this turtle next to the mutant cow usb hub and things look even creepier.
All they need is a robot roadkill collector to wheel up and collect these corpses and the set is complete. This hub sports 4 USB 2.0 ports, and even has a place for you to store your paperclips and loose change. Only $13.99.

I hope the next version has tire marks on it's back and a few entrails hanging out. Then they've got a sale.
4 port, change, gadget, hub, turtle, USB