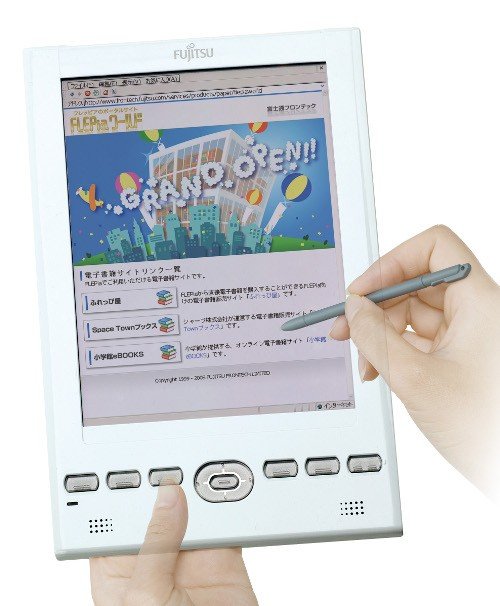 Fujitsu has finally released its color e-book. The device features an 8-inch XGA screen capable of displaying 260,000 colors, along with Bluetooth, WiFi and up to 4GB of storage via SD card. It measures less than half an inch thick.
Color isn't the only thing. Fujitsu is promising 40 hours of continuous use. The unit can be operated by its touchscreen or the function buttons. The Japanese version of the device even includes Windows CE 5.0. FLEPia ships on April 20th in Japan for about $1,010.

Pretty sweet and retro looking.
Bluetooth, color, e-book, FLEPia, Fujitsu, Windows