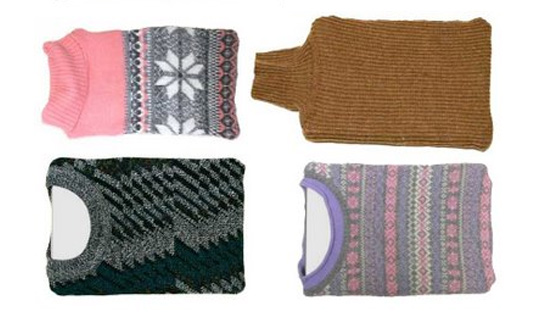 I personally can't imagine wrapping any laptop in something this fugly. But maybe the Cos is making a comeback or something. These are one size fits all and will cost you $20 each. That way, you and your little dog and your laptop can all wear the same sweater.
Here's an idea. If you feel the need to dress up your laptop in a shirt, why not take one of your own(Hopefully much cooler) and slide it on. The cost? Zero.

These will make your laptop look like it shops the bargain rack at the Goodwill.
Bill Cosby, cover, fugly, laptop, Sleeve, sweaters