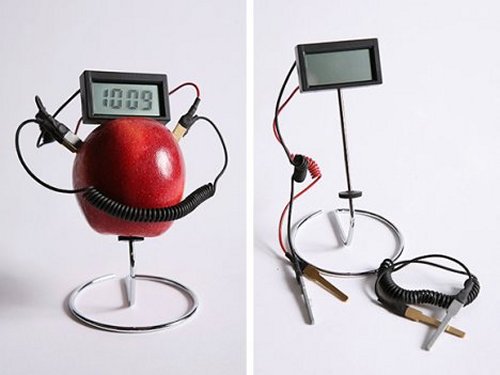 We've seen clock concepts that are powered by lemons, but this here fruit powered clock is something that you can actually buy. Apple may not offer any clock products, but that doesn't mean you can't have an actual apple clock and pretend it's from Jobs and Co.
This fruit clock will cost you $18 a pop, and just in case you need to be told, they warn that "The fruit is not included". Whether it needs fresh fruit or can also run on the rotten stuff, we have no idea. Why have a clock that sucks power when you can have one that sucks fruit juice?

If you like science experiments, this one is for you.
apples, clock, fruit, oranges, powered