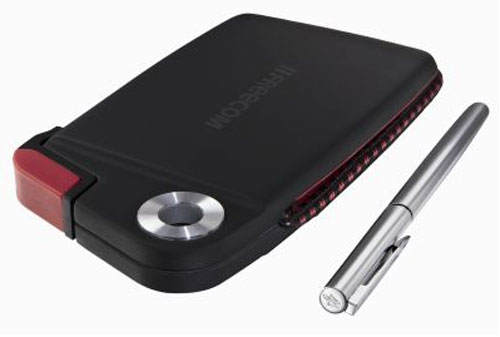 There are a myriad of uses for external hard drives from transporting data to and from the office or home to backing up important data on your computer. One thing that most of the external hard drives have in common is that they are not rugged enough to be taken on the go without risking damage.
Freecom has a new drive called the ToughDrive Sport that it claims to be the toughest external hard drive yet. The drive can withstand drops of up to two meters in height and is protected against adverse weather like rain. The drive is meant to be carried on the go and has a loop in one corner.
The USB cable is integrated into the drive and looks like a climbing rope. No external power adapter is needed for the drive to function, all power, and connectivity comes from a single USB connection. Data on the drive is protected by internal anti-shock mechanism and the drive features a hardware encryption chip to secure drive access with a password. Storage capacity is up to 500GB and pricing is unknown at this time.
External HDD, Freecom, hdd, USB