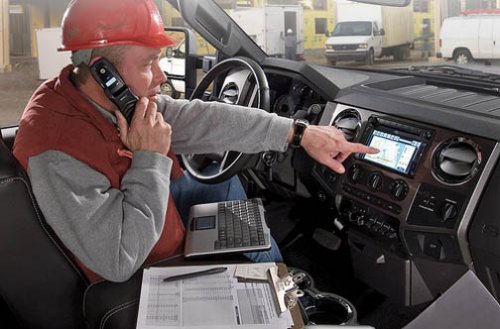 Ford and Sprint are working hand in hand to connect upcoming Ford trucks to Sprint's wireless broadband network. Specifically the dashboards of 2009 F-Series trucks and E-Series cargo vans. To start with they are aiming this at Construction workers.
It will help them track stuff like inventory and schematics. Not sure how they are going to do that on such a small screen, but that's the plan. Ford boasts that the user can "review and edit graphically-rich blueprints" right from the cab of their truck.

It will be available this spring for an unknown price.
2009, 3G, computer, dashboard, E-Series, F-Series, Ford, Sprint, trucks