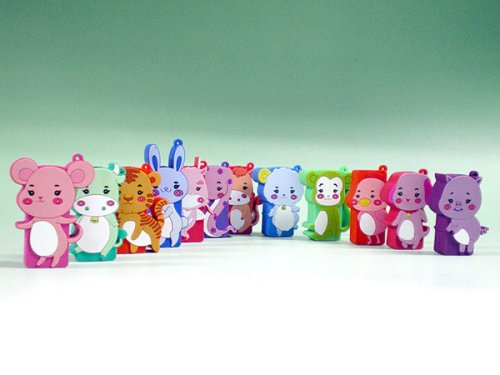 Are you ready for an invasion of adorable animals? The invasion has begun with these cute alternatives to all things Hello Kitty. The new Chinese Horoscope MP3 players from EverGreen are big on cute, small on usability. Buy them all and you'll have an animal for every month.
The controls are on the rear, forcing you to fiddle with an animal's butt, however on the up side, you get 2GB of storage space, with just five hours of play time.

They'll cost you less than $30 each, so if you want just collect them in all their adorability, let the cute times roll.
animals, chinese, Cute, evergreen, Horoscope, MP3, players