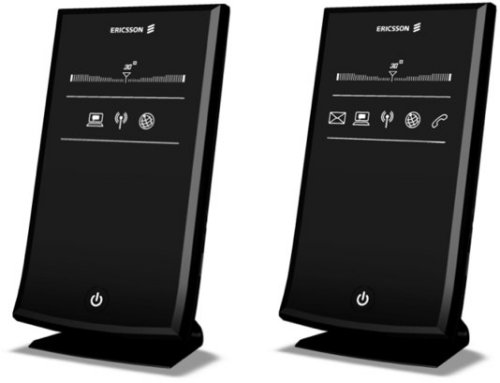 3G routers aren't new, even though many of us don't have one. Those who do own one don't have any this good looking. Ericsson must have finally seen the light and realized that these devices don't have to look ugly. The Ericsson W30 Data Router and Ericsson W35 Data and Voice Router just slipped past the FCC, and they do indeed look sexy.
They can get HSPA / UMTS / GSM data and toss it out over WiFi and Ethernet. They can also share a USB printer. The W35 adds voice and fax capability. No word on price or availability. Mostly we're just excited to see a router this nice looking.

You'll know more when we do.
Broadband, Ericsson, HSPA, mobile, router, style, W3x