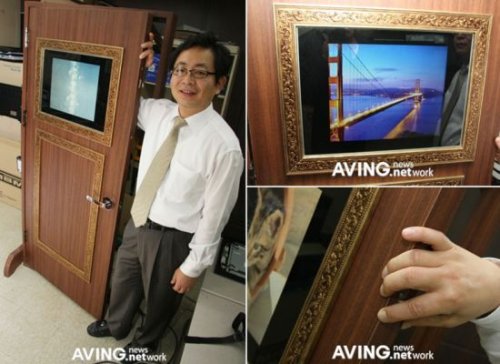 Elivision believes that when god closes a window, he opens a door…with a 17-inch LCD display on it. Or something like that. Anyway, a door like this may be attached to your home in the near future. Developed using a Linux-based DID board, the display is accompanied by a speaker.
We don't have any word on the pricing or specs, but hear that the display supports a range of media files fed through a USB port. Check out a video after the jump.

An LCD screen on your door would be a pretty cool way to replace the old peephole. The people knocking would be on the display, plus if you are lonely and sad enough, you could watch your neighbors come and go. Might be a good show.
17 inch, display, door, Elivision, LCD