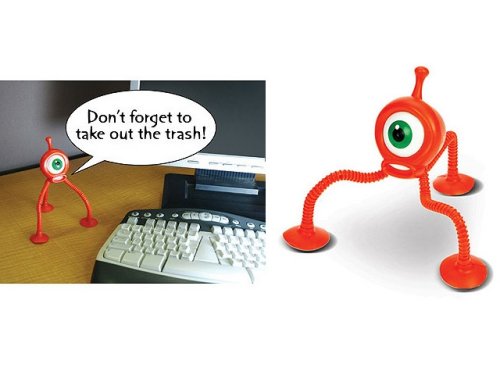 At first glance the Echo Bot Voice Messenger looks like a webcam. It isn't and it is designed to fool people in just that way. It's really a motion detector that will guard your desk or cubicle from others who might intrude.
The idea is that you record messages that are triggered by the motion detector. Just record your message,(We would advise something nasty and filled with some particularly colorful metaphors about respecting your stuff) then let the motion detector do it's thing. If your co-worker invades your space they are going to get a nasty surprise.

Only $14.99. Not a hefty fee to pay so you can curse through a monster eye.
Alarm, desk, Echo Bot, geeky, guard, Voice Messenger