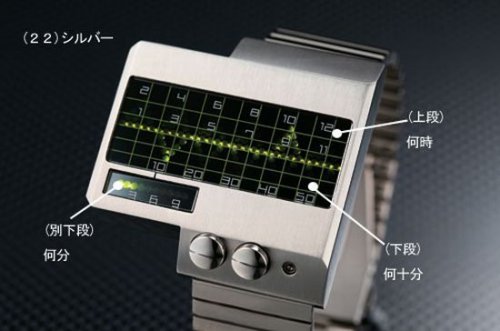 Sadly this watch has no display showing your heartbeat. It's just a watch with yet another cool way to display the time. The upper spike in the chart shows the hour, the downward spike points to the minute. That's about it.
But I'm thinking they can magically combine this watch with the ECG watch and just maybe the result would be a watch that displays a day and date when your doctor should be hand with some electric paddles.

As it is, this watch will only stress you out looking at that chart and before you know it, you really will have a heart attack.
chart, clues, ECG, heart attack, watch